About Rotair – an ELGi company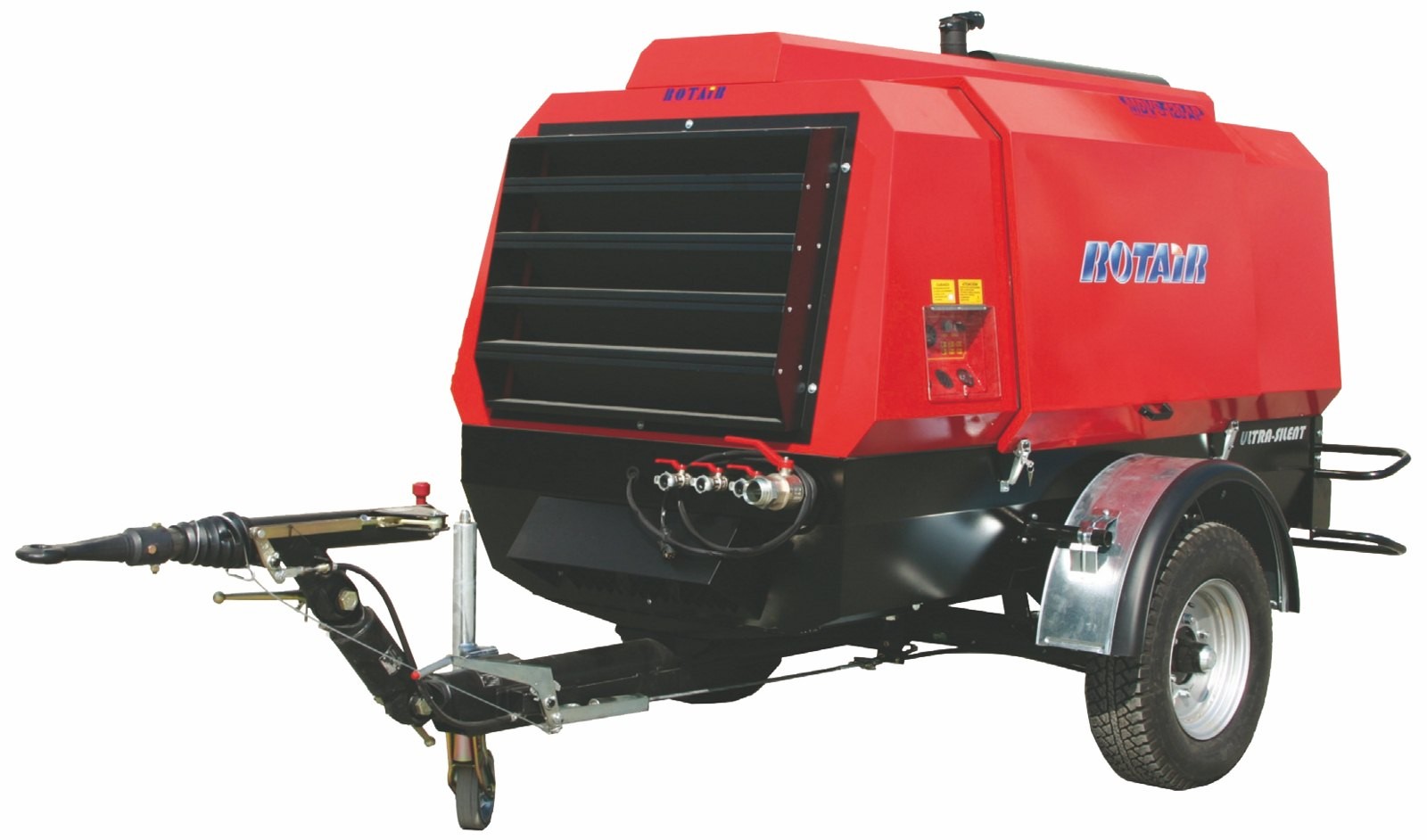 ROTAIR SPA, has more than 50 years of activity in design, manufacturing and distribution of a wide range of high technology products for construction and agricultural industry.
Rotair designs and manufactures a wide range of products like portable compressors, electric compressors and multi- functional dumpers, hydraulic breakers and cutters. Rotair's designs are always environmentally friendly and adhere to most of the international standards in terms of quality and processes. It has pride in its design abilities and it known for a number of patents in the industry.
We stock two types of Rotair products:
VRH Range
High performance hydraulic motor driven compressor in compact dimensions, to be easily fitted on excavators or operation machines, wherever there is need of high quality compressed air.
MDVN Range
A complete range with modern design and look. These compressors are super silent and comply with most sever environmental standards across the globe.
MDVN Range
The standard chunk of Ipsum used since the 1500s
Cicero are also reproduced in their exact original
English versions from the 1914 translation
Literature from 45 BC, making it over 2000 years old
This book is a treatise on the theory of ethics
Cicero are also reproduced in their exact original
The standard chunk of Ipsum used since the 1500s
Cicero are also reproduced in their exact original
English versions from the 1914 translation
VRH Range
Suitable to operate under extreme environmental conditions: working range between 15 °C and +45 °C
Service points easily accessible
Direct motor/airend coupling
By–pass device on the compressor hydraulic line to assure the best performance and working also with low temperatures.
An electro-fan and generous radiator to ensure efficient cooling
Safety stop in case of high working temperatures