Spiralair oil free compressors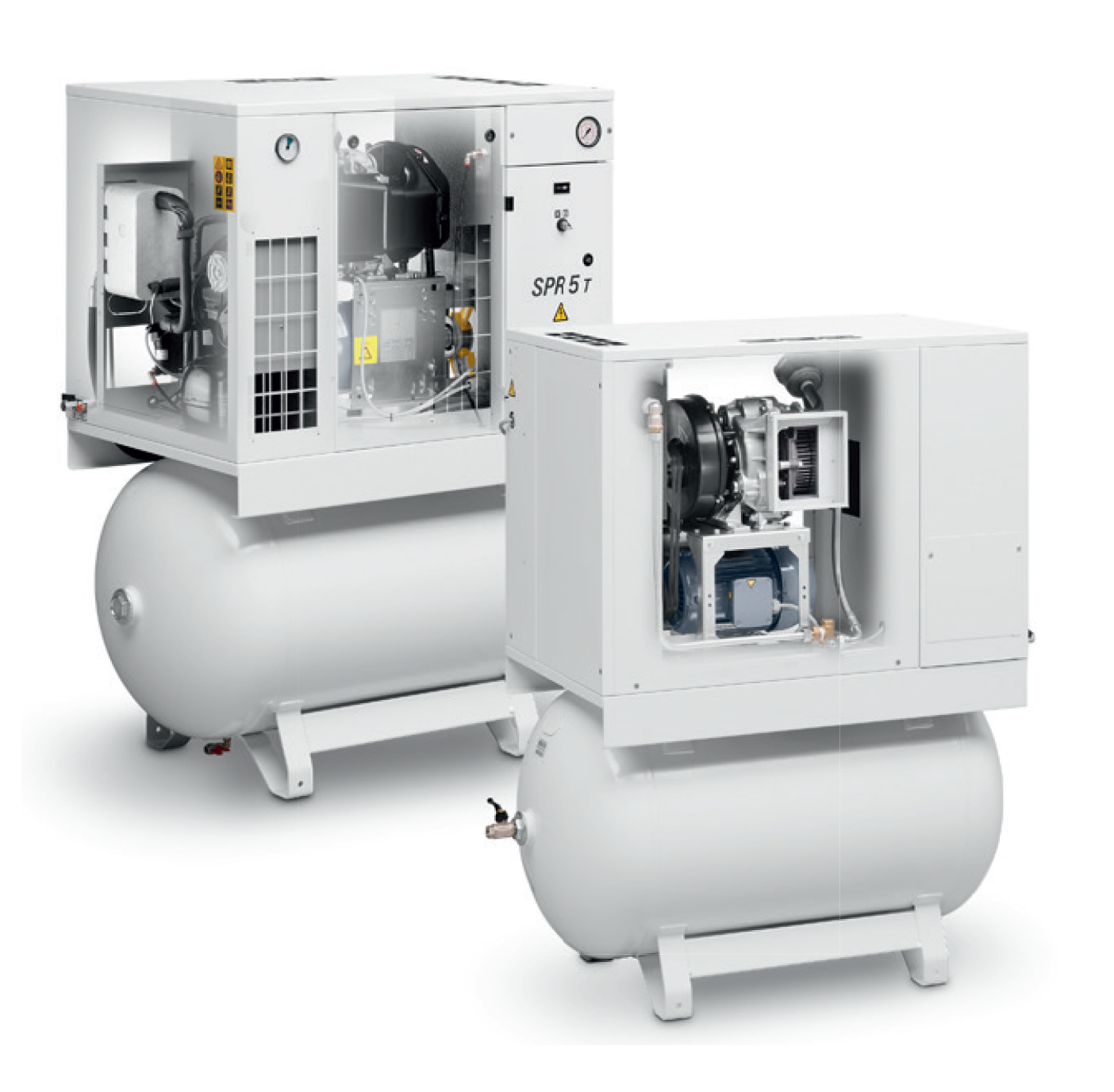 Industries such as pharmaceuticals, food and beverage, electronics and textiles cannot risk any chance of oil contamination in their processes. Therefore, it is essential that the compressed air is 100% oil-free. The standard is ISO 8573-1 (2010) certification, in which Class Zero represents the highest air purity. It is the only way to ensure oil-free air for your critical processes and with it peace of mind.
Outstanding reliability, low maintenance and operating costs make oil-free compressors a sound investment
Ultimate 100% oil-free, clean air
No filtration system required to remove residual oil along the network.
Energy efficiency
No unload power consumption.
Standard equipped with high-efficiency IE3 motor.
Ultimate reliability and serviceability
High quality materials, with a minimal number of moving parts ensure a long operating life with minimal
Service interventions
No need for oil change and oil waste management.
Service friendly vertical layout.
General Options (SPR 2-8)
SPR 2-30 oil-free scroll compressors provide high-quality compressed air for critical applications in a wide range of industries.
Continuous investment in research and development has resulted in economical and ecological compressors.
Tank Mounted Solutions
30 litre
70 litre
500 litre
Phase sequence relay
Air Quality Options (SPR 2-8)
The SPR 2-30 range provides top class performance, premium efficiency and quality. What's more, with an oil-free compressor, you are also reducing your total cost of ownership in three ways: (1) by avoiding expensive filter replacements, (2) cutting maintenance costs for treating oil condensate and (3) the costs of extra energy needed to combat pressure drop across filters.
Integrated refrigerant dryer
Prefiltration kit
Water Separator Drain
Electronic drain on air receiver
Energy Efficiency Option (SPR 10-30)
HES6i integrated multiple compressor control for upto 6 compressors